Jerry Kolander becomes third McCleskey attorney given Lubbock Bar Association's Denton Award … named for Supreme Court justice who was father of Kolander's pal when they were growing up in Amarillo
When Jerry Kolander was growing up in Amarillo, he had a friend named Tommy Denton. They played sports together through junior high and at Tascosa High School.
Denton went to Baylor on a football scholarship and Kolander came to Texas Tech to play baseball.
Denton became an opinion-page writer for the Fort Worth Star-Telegram, Kolander graduated from Tech's School of Law and joined the McCleskey Law Firm in 1971, where he is managing partner.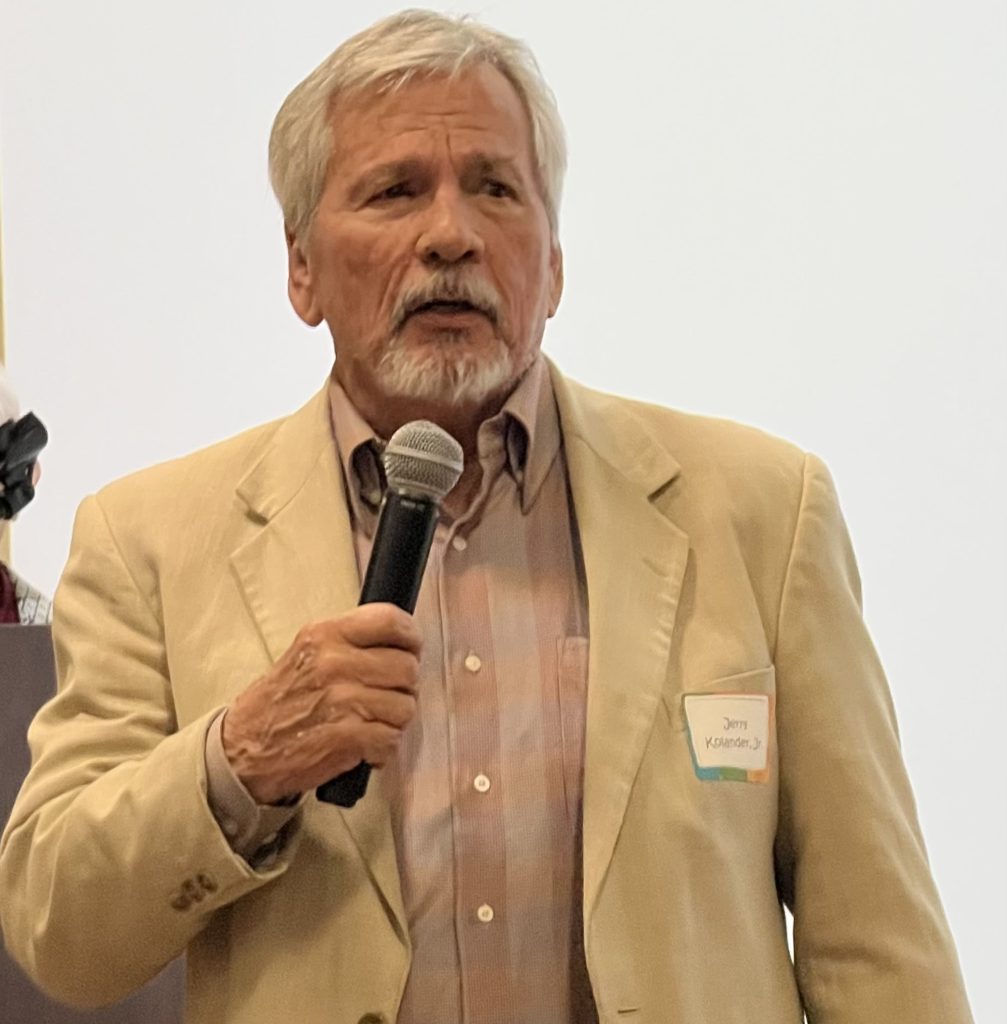 More than five decades later, Kolander became the third McCleskey attorney to be awarded the Justice James G. Denton Distinguished Lawyer Award – named for Tommy Denton's father.
James G. Denton – like Kolander's father – was an attorney and judge. Denton eventually served 11 years on the Texas Supreme Court. He passed away while serving on the court in 1982.
"It's a wonderful honor, but it's more interesting because of that personal connection our families had from the 1950s," Kolander said of the award which began in 1987. It was presented at the annual Lubbock Area Bar Association Law Day Banquet May 5th at Lubbock's Bayer Museum of Agriculture.
"I got a standing ovation – the first since I hit a homer for Tech against Baylor in 1967," he said, then added, laughing, "Everyone who got an award got a standing ovation."
Kolander lost contact with Tommy Denton over the decades, but several days after the banquet, an Internet search found a phone number for him.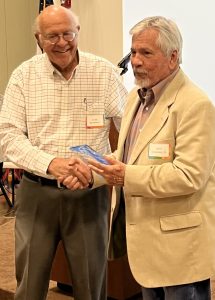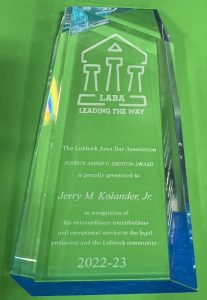 Tommy Denton picked up the phone in his Virginia home.
The caller asked if he remembered a childhood friend named Jerry Kolander.
Denton said yes.
The caller then said he assumed Denton knew the Lubbock Area Bar Association had an award named after Denton's father – the late Texas Supreme Court Justice James G. Denton.
Denton said yes.
The caller asked if Denton knew his old friend Kolander was just given the award named for his father.
Denton said no – then added, "I'm so delighted for Jerry. That's wonderful news."
"I'm honored Jerry would be honored because he achieved it in the same calling – I consider law a calling – the same calling my father did in devotion to the law. Jerry is a man of intense character. When we were kids, I knew he was a great guy. Years later, his peers agreed," Denton said.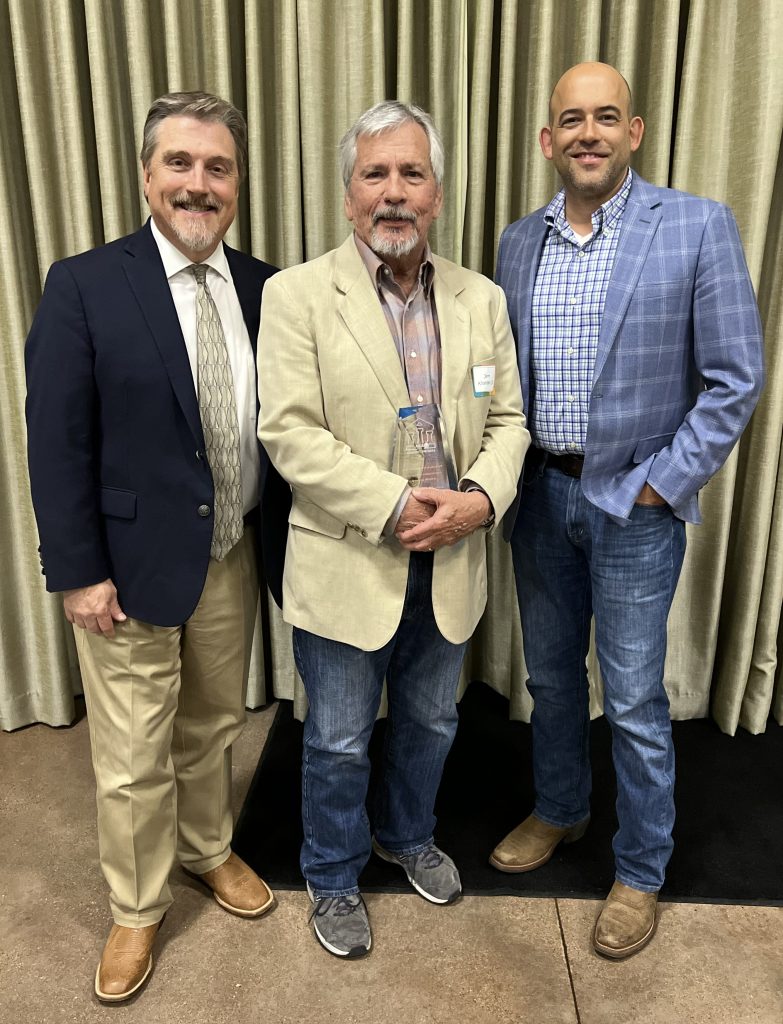 His McCleskey colleagues also agreed.
"I can't think of anybody more deserving of the James G. Denton Distinguished Senior Lawyer Award than my law partner Jerry Kolander. He has been a mentor to me at our law firm since I arrived almost 34 years ago. Not only does Jerry continue to carry on a successful law practice that is more than 50 years in the making, but he also was able to balance his career and raise an incredible family," said Bill Lane.
"Jerry is the kind of lawyer we all want to be like or should be like. He is a great lawyer who is also a great human being. You see it in the way he treats his clients, the way he treats people on the other side of a transaction, his loyalty to this firm and his willingness to work for consensus in having a common purpose and goal for us going forward," said Ben Davidson.
"Actually I was surprised to learn that Jerry had not already won the award. He has done so much in our community and helped so many people," said John Shanklin.
  The award recognizes "senior" lawyers who exemplify themselves by their contributions and exceptional service to the legal community, the Lubbock Area Bar, and the community as a whole, according to the bar association's website.
"I consider it recognition for hanging around a long time," said Kolander.
But then he added:
"When you look back on any kind of career and can say you've been appreciated to that extent by your peers, it's the highest recognition you can get. And it's not presented to everybody. George McCleskey and Harold Harriger are the only two from my law firm given this award since they started it in 1987," Kolander said.
McCleskey received it in 1989 and Harriger in 2012.
"I'm happy I got it and thanks to the bar," Kolander said.
Craig Brummett received the award a year ago and was on the committee selecting Kolander for the honor. They met at Tech in 1965.
"I knew a lot of things Jerry did for the bar and community, but I added two things to his list – simply being a really good husband and father," Brummett said of his longtime friend.
Kolander's family from Austin and Houston attended the event.