For roughly the first half of its history, the McCleskey Law Firm's name changed often – depending who led the firm.
In 1972 the name changed to McCleskey, Harriger, Brazill & Graf and even though three of those legendary Lubbock lawyers have passed on – the name has not changed since.
"I have great respect for those three names," said Don Graf, who still has an office at the firm he joined in 1962 and serves of counsel.
"I'm proud and humbled to be part of the firm name and was totally surprised when they told me they were going to do that. It's been a source of pride ever since," said Graf.
He remembers George W. McCleskey as a perfectionist who could think fast, Harold O. Harriger as an excellent mediator and Clarence P. Brazill as applying his brilliance to legal challenges.
And they set a tone of a firm that felt like family and valued community involvement.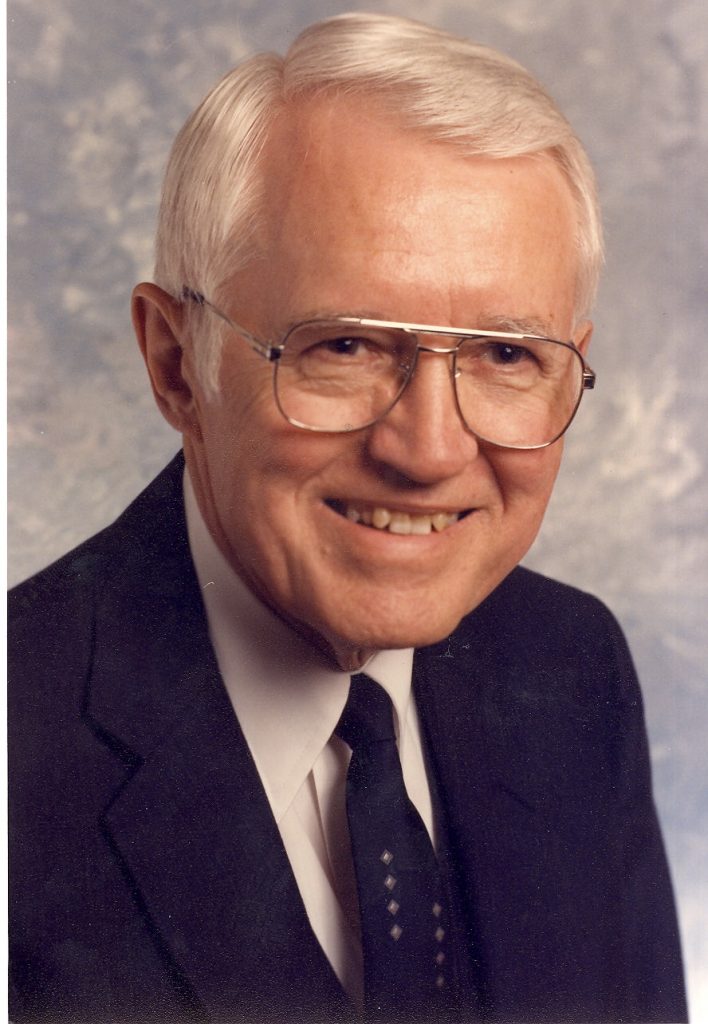 'Mr. McCleskey is the best lawyer I know'
Graf remembers working a trial with McCleskey decades ago, shortly after he joined the firm. His first trial ever.
The firm was representing a cotton farmer who contracted with a man to buy his cotton at 60 cents a pound. The market had dropped to 40 cents by the time the crop came in.
"We explained to the jury we'd bring in several witnesses to prove our case including a bookkeeper and a ginner," said Graf.
After the first witness – the farmer – testified, the opposing attorney decided to not cross examine.
"That left us without any other witnesses present in Lubbock, they were in Bailey County because we had no idea they'd be needed that day. Not wanting to antagonize the jury by delaying things, we decided to rest our case," he said.
The other attorney – Ed Napier – decided not to call any witnesses.
The case immediately moved to closing arguments.
McCleskey told Graf, "you make the opening jury argument."
"I was surprised and obviously nervous," said Graf.
"After that, Napier got up and said 'Mr. McCleskey is the best lawyer I know and he presented the best case he could. If he thought other witnesses would have helped, you would have heard them testify. Since he chose not to use them, he felt it would not help the case,'" said Graf, adding Napier said the burden was on the farmer and his attorneys to prove the case and they didn't do so.
"Then McCleskey gets up and says 'I've known Ed Napier for 30 years and he's a very good lawyer and he presented the best case he could and obviously decided his client's testimony would not help' and he sat down," said Graf.
The jury was gone eight minutes and found for the the farmer McCleskey and Graf represented.
"They gave us all the damages we asked for and we won on appeal," said Graf.
"It impressed me how fast George thought on his feet."
He was also a perfectionist, said Graf.
"I can't ever remember doing a piece of paperwork for him that he didn't change something. It was mostly style and you expected it. It wasn't personal," he said.
McCleskey was also a fastidious dresser, said Jerry Kolander, the firm's managing partner.
"He got tired of tying his tie in a standard knot and started flapping it over – but he still dressed very properly," said Kolander.
When Kolander joined the firm, it was small compared to now, with roughly a half-dozen attorneys.
"We would gather together at the end of the day at the old Lubbock Club and hang out, be friends and have a beer together," he said.
When Kolander talks about the firm, he uses the phrase family often to describe the culture then and now and remembers how much McCleskey loved having his colleagues bring their kids by his house on Halloween.
"He was always glad to see our kids," said Kolander.
McCleskey and Harriger both believed community involvement was not only good for the firm, said Graf, "but something you owed the community."
"McCleskey taught the downtown Bible class for 30 years. He served on the Texas Water Development Board. Harriger was very active in the Methodist Church, served on the LISD School Board, on the board of the Methodist Hospital. Both thought young lawyers should engage themselves in the community and make it part of your lifetime occupation," said Graf.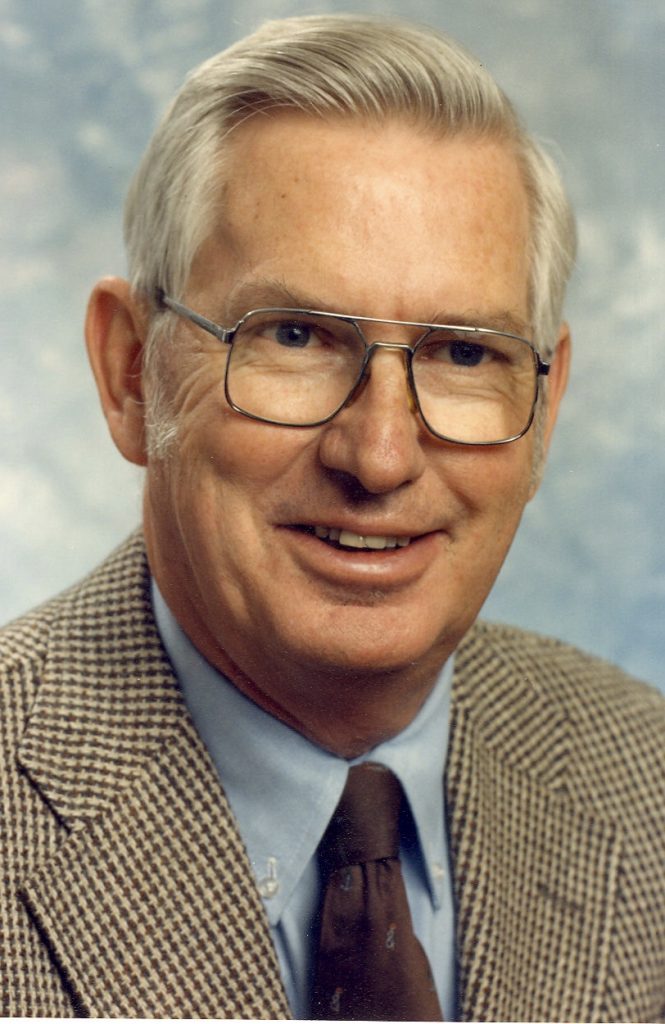 Harriger: Great mediator inside and outside the office
Harriger's talent for mediation and reputation for common sense helped as the firm grew.
"When there are only five or six of you," said Graf, "it's very easy to communicate with each other. When you grow to more than ten the difficulty of communication not just doubles, it quadruples. The administration of the firm takes more talent and Harold had that as a gift."
His mediation skills also paid off years ago for a Lubbock organization facing serious financial problems.
"They owed a major insurance company $1 million and Harold got them to forgive the debt," said Graf. "He convinced the insurance company to take a $1 million charitable contribution because if the organization filed bankruptcy, the insurance company wouldn't get anything."
The organization recovered financially and was able to start paying the insurance company again.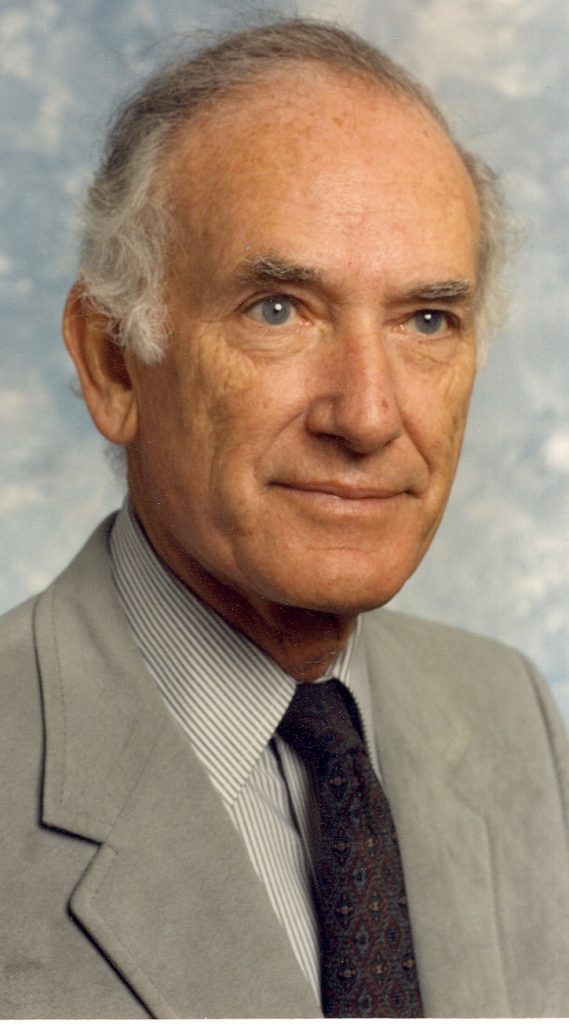 Brazill: 'He was brilliant'
Brazill saved a client a quarter of a million dollars in federal estate taxes, Graf said.
"He was brilliant. He was able to come up with unique theories that would win a lawsuit," said Graf.
A couple had divorced, but still lived together after the divorce.
"When the man died, Brazill came up with the unique theory that they were married by common law because they continued to live together so community property was not subject to federal estate tax," said Graf.
On a lighter issue, Brazill developed "Earned Bird Average" – like earned run average for baseball pitchers – to keep score of the firm's dove hunting outings.
The office would shut down at noon every September 1 for dove hunting, said Kolander.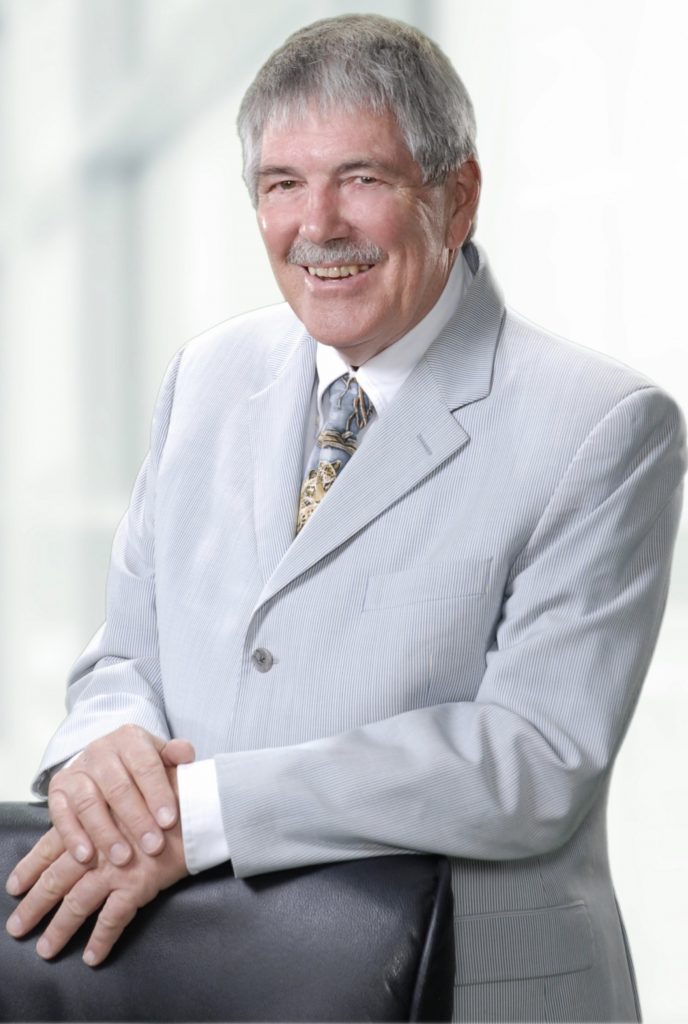 Graf: 'Brilliant, smart guy with great courtroom presence and ability'
Kolander recalled Graf's own brilliance.
"Don is a brilliant, smart guy with a great courtroom presence and ability," said Kolander.
"We worked on a lot of cases in the 1970s, including some water pollution cases in the Dumas area. I learned a lot about practicing law and preparing those cases for trial," he said.
Kolander was set to go to trial in an another case and got so ill he couldn't go to trial.
"Don stepped in and tried the case. We won," said Kolander.
Graf also pitched in for clients in other ways and was seriously injured doing so years ago.
The firm had helped Llano Estacado Winery launch – legally and even in the field.
Harriger and Graf were planting new vines using a posthole digger. Don's arm got caught up in the twirling digger. Someone turned off the machine and they unwound Don's arm from the contraption.
Harriger got Don to a car and took him to the hospital where he had several hours of surgery.
Don recovered, but was not able to throw a ball overhand, said Kolander, so he eventually became the firm softball team's pitcher.
Graf and Kolander also sang in a quartet at Redeemer Lutheran Church.
"Don's a good singer. I was bass and he was tenor," said Kolander.
Graf was also one of the first attorneys to start dressing more casually, he said.
"I was a forerunner of not wearing a tie and wearing blue jeans to work. Clients no longer felt a lawyer had to look like the lawyer of old and it seemed to work. Not just in our firm, but citywide lawyers dress much less formally."
George W. McCleskey
Born: 1915 in Rush Springs, Oklahoma
Military service: Served in the Navy for three-and-a-half years in World War II and was honorably discharged with rank of Lieutenant Commander.
Education: Graduated from University of Texas Law School in 1939.
Family: Married Mary Belle Hall in 1941. They had two children and six grandchildren at the time of his death in 1997.
Joined the firm: 1940, when it was named Nelson & Brown.
Community involvement:
President of Water Inc.
President of Lubbock Kiwanis Club
President of the Lubbock Chamber of Commerce
President of the Lubbock Industrial Foundation
Chairman of the Board of Trustees of Methodist Hospital and member of the board for many years.
Director of the Canadian River Municipal Water Authority
Vice-Chairman of the Texas Water Development Board
Harold O. Harriger
Born: 1928 in Brookville, Pennsylvania … one of 13 children who grew up on a farm where the family raised their own food and his dad worked in nearby coal mines.
Military service: Harriger served in Air Force for three years.
Education: Bachelor's degree from Midwestern University and JD from the University of Texas Law School.
Family: Married schoolteacher Rebecca Craig, daughter of a Methodist minister, in 1950. They had four children. Rebecca died in 2000 and Harold married Jane Kniseley in 2001.
Joined the firm: 1955, when it was named Nelson and McCleskey. He practiced law with the firm for more than 50 years.
Community involvement:
He served on the boards of:
Plains Capital Bank
United Way
YMCA
Lubbock ISD School Board
He was also:
A Director of First State Bank Shallowater
Trustee and Chairman of the Board of Methodist Hospital.
President of Lubbock Rotary Club.
Active member of First United Methodist Church where he taught Sunday school, served on the Finance Commission, served as church lay leader, Chairman of the Administrative Board, sang in the choir, and was past Chair of the Texas Tech Wesley Foundation.
Trustee and Chairman of the Board of McMurry University.
Served eight years on the Board of the San Antonio Methodist Mission Home.
Served 29 years on the Texas Methodist Foundation Board.
Served 30 years as Chancellor of the Northwest Texas Conference of the United Methodist Church.
Clarence "Clancy" P. Brazill
Born: Swissvale, Pennsylvania in 1919
Military service: Brazill served in the U.S. Army during World War II.
Education: University of Pittsburgh, Southern Methodist University School of Law, New York University with a specialty in taxation.
Family: Married with five children at the time of his death.
Joined the firm: 1961, when it was Nelson, McCleskey & Harriger
Community involvement:
Member of Christ the King Cathedral
Legal representative for the bishop of the Lubbock diocese
Board member, St. Elizabeth parish
Board member, St. Peter's School
Board member, St. Mary's Hospital and worked on the hospital's campaign
Member, Sierra Club
Member of Pi Kappa Alpha, Alpha Kappa Psi and Phil Alpha Delta fraternities
Director, Shadow Hills National Bank of Lubbock
Director, First National Bank of Post
Member, National Ranching Heritage Association
Member, Optimist International
Don Graf
Born: Hanceville, Alabama in 1939
Education: Concordia Junior College; B.B.A. with honors from the University of Illinois
Family: Three children, four grandchildren, three great-grandchildren
Joined the firm: 1962, when it was Nelson, McCleskey & Harriger
Community involvement:
Chairman, Board of Directors, Llano Estacado Winery
Executive Director, CH Foundation
50 years in South Plains Lions Club
30 years on Boys and Girls Club Board
Texas Tech Museum Board
Lubbock Symphony Board