Our new site is designed to quickly guide you to the right attorney to help you.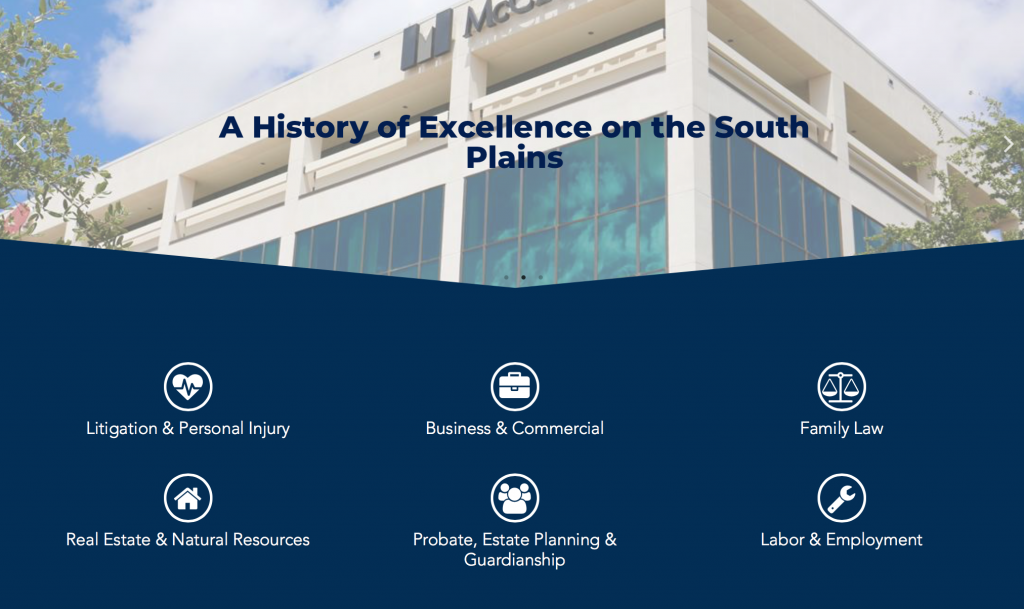 On the home page we have six overall Areas of Practice and related Areas of Practice under each one of those. They are:
Litigation & Personal Injury, where you'll find: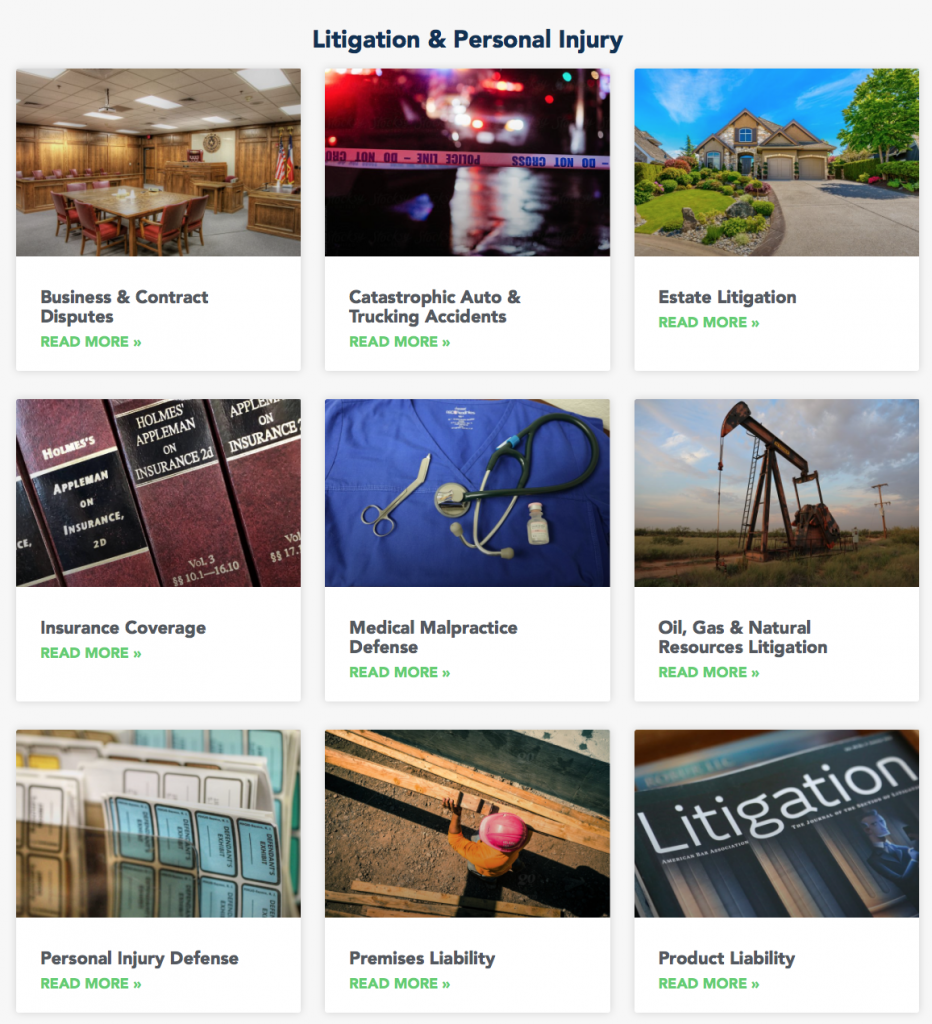 Business & Commercial Law, where you'll find: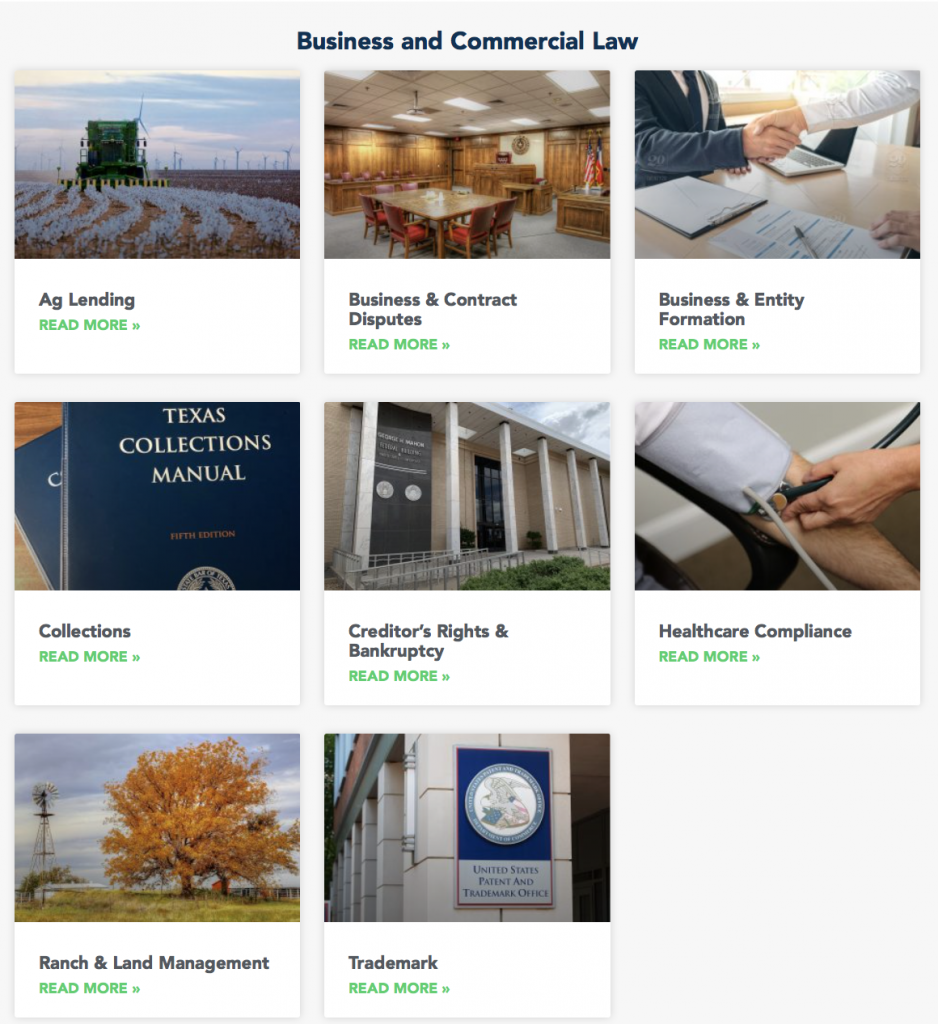 Family Law, where you'll find: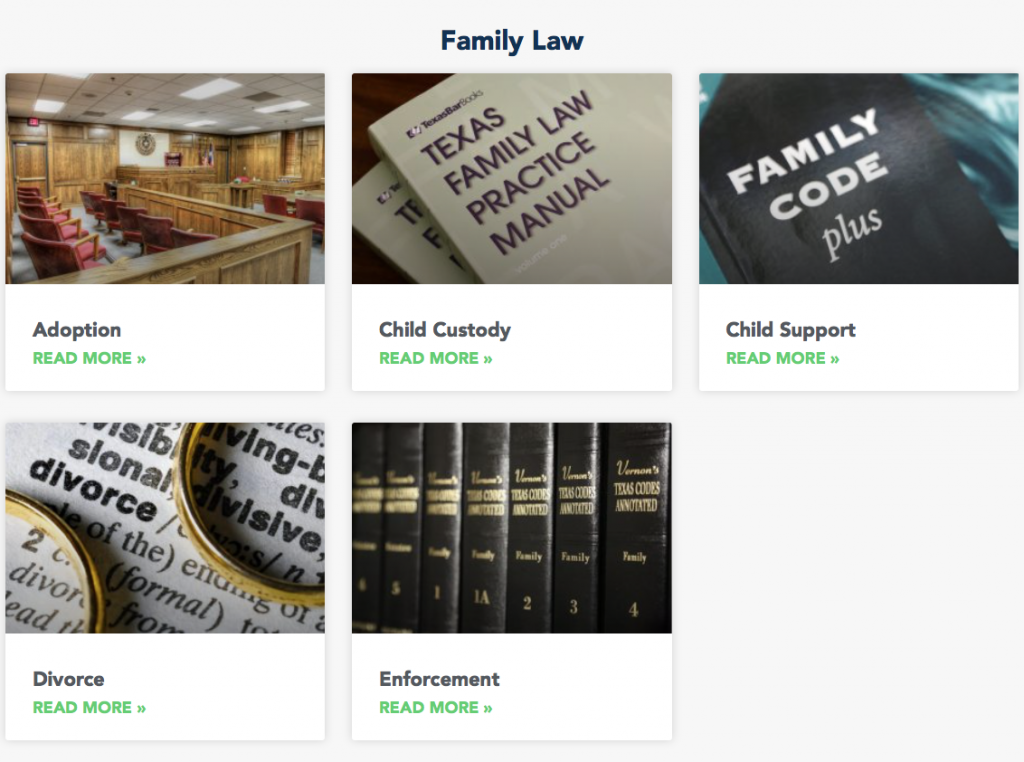 Real Estate & Natural Resources, where you'll find: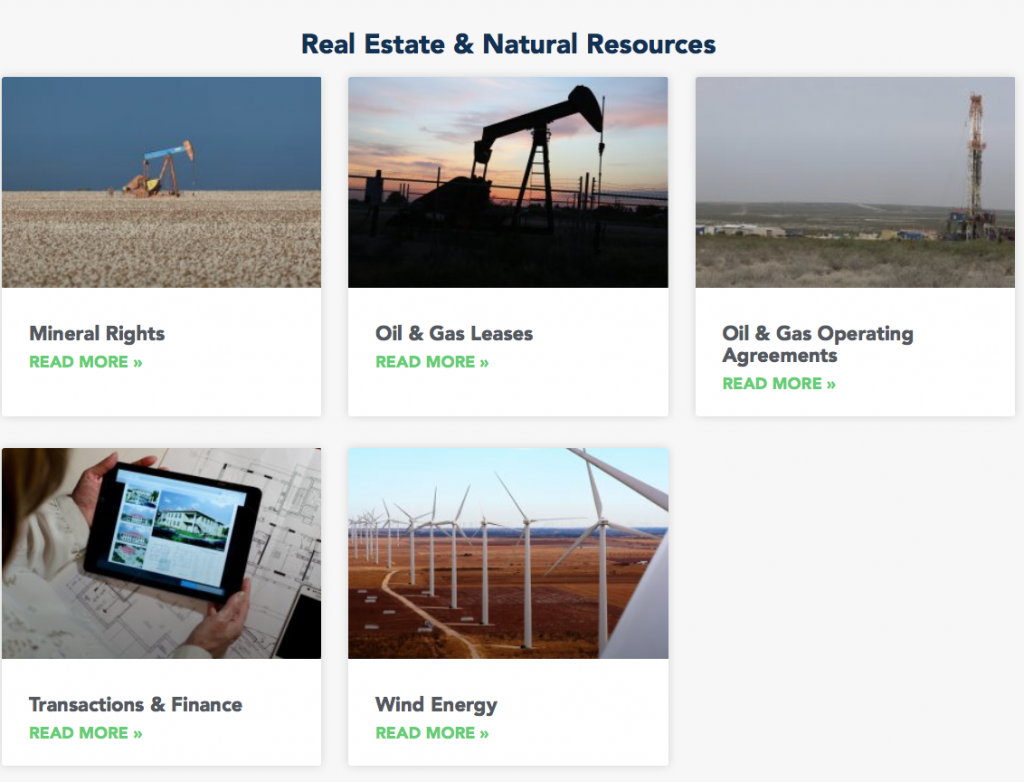 Probate, Estate Planning & Guardianship, where you'll find: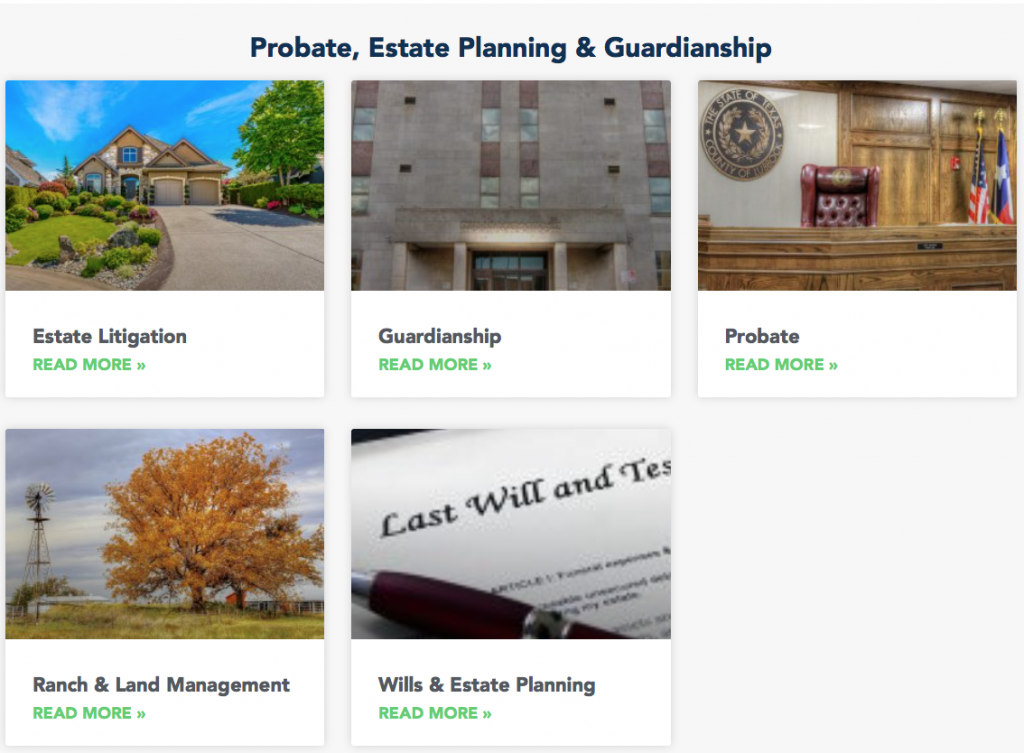 Labor & Employment, where you'll find: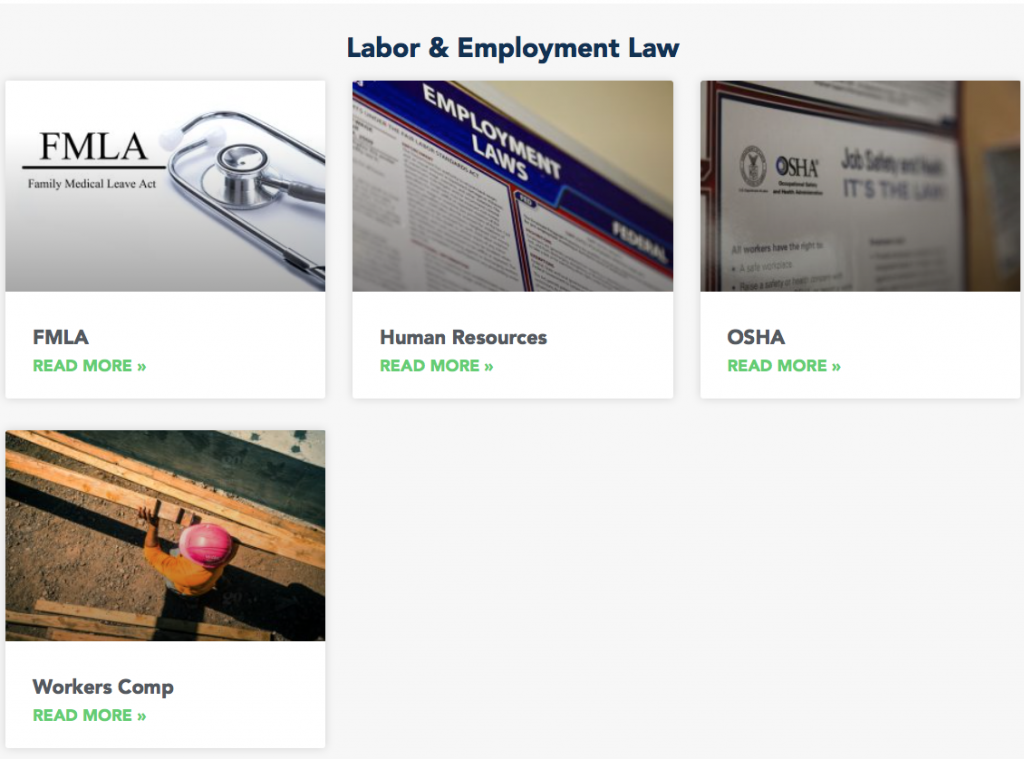 On each of these pages are names and contact information on McCleskey attorneys who practice in this area of law, for example: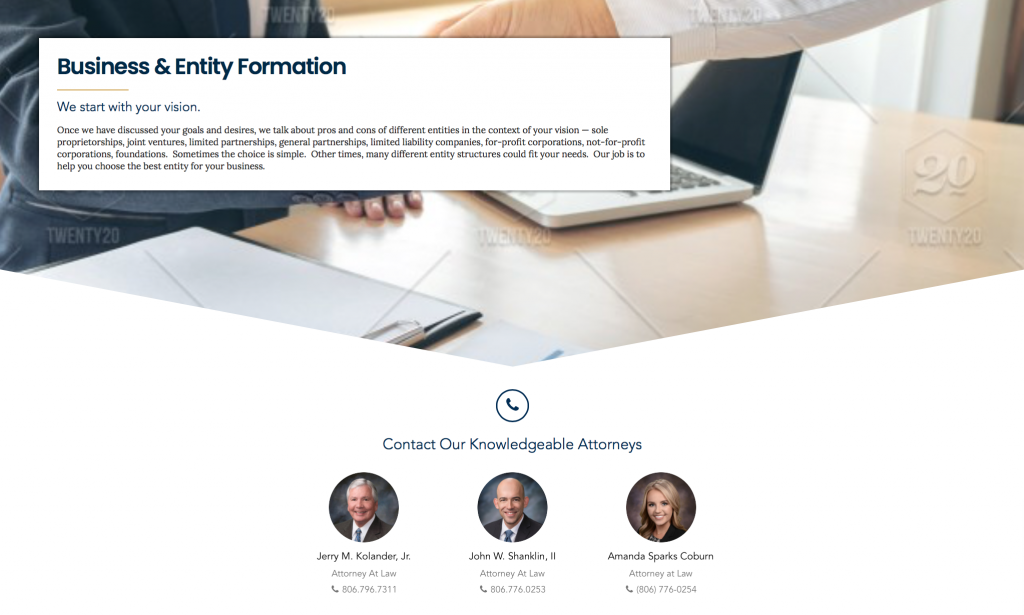 The navigation atop the site can take you anywhere you need to go quickly:

About Us: You can ready about on long and illustrious history.
Attorneys: Get to know McCleskey's excellent team.
Practice Areas: Another way to get to a specific Area of Practice.
News: Stories about our firm.
Contact Us: How to connect with our Lubbock or San Angelo offices.
Pay Your Bill: Kind of obvious.